Intelligent task management
Improve your productivity with our follow-up labels! Don't waste any more time wondering whether something needs to be processed. With our customizable follow-up labels on Convoflo, you can clearly mark which documents and messages need action, which are being processed, and which have already been completed. Eliminate uncertainties and forgotten tasks, our follow-up labels help you stay organized and prioritize your actions at a glance. Take advantage of efficient task management and focus on the essentials for greater day-to-day productivity!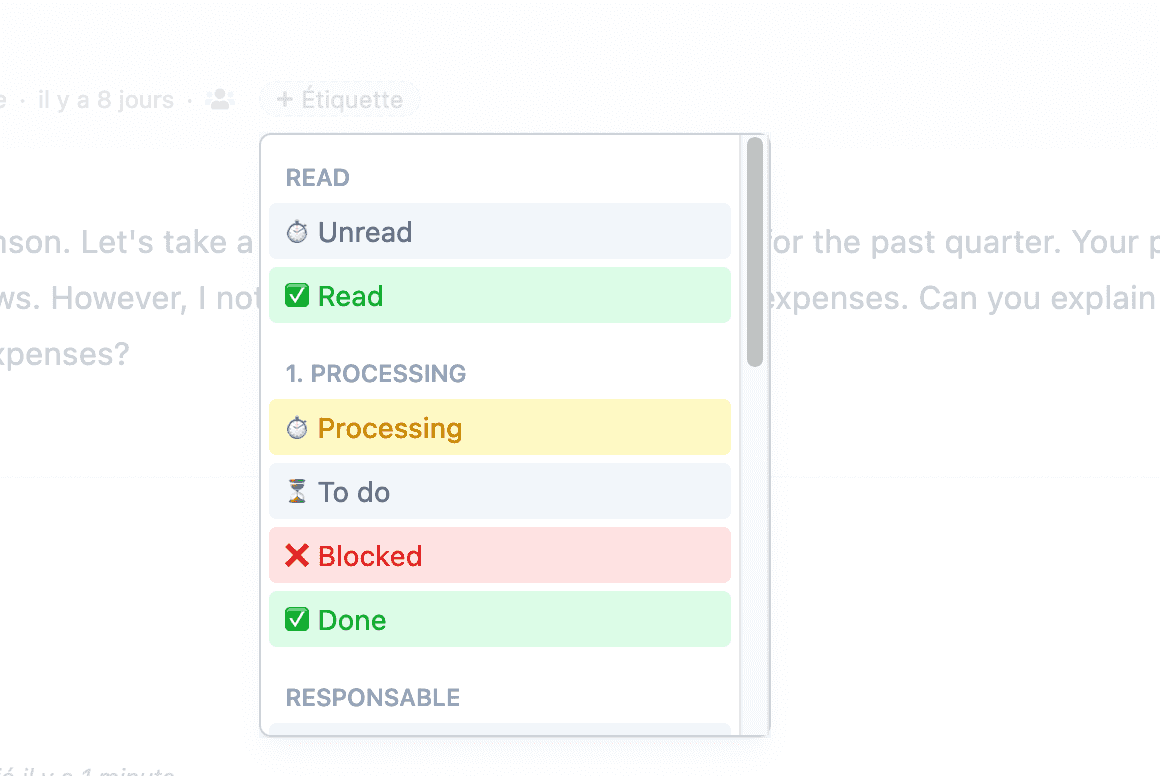 Simplify organization of your exchanged content
Simplify your organization with our personalized follow-up labels! You can assign specific labels to your documents, messages and folders, grouping them according to personalized categories. Efficiently classify your items for fast retrieval and smooth management. Follow-up labels offer a flexible and practical solution for better structure of your content on Convoflo. Optimize your working experience now by using our labels for customized organization!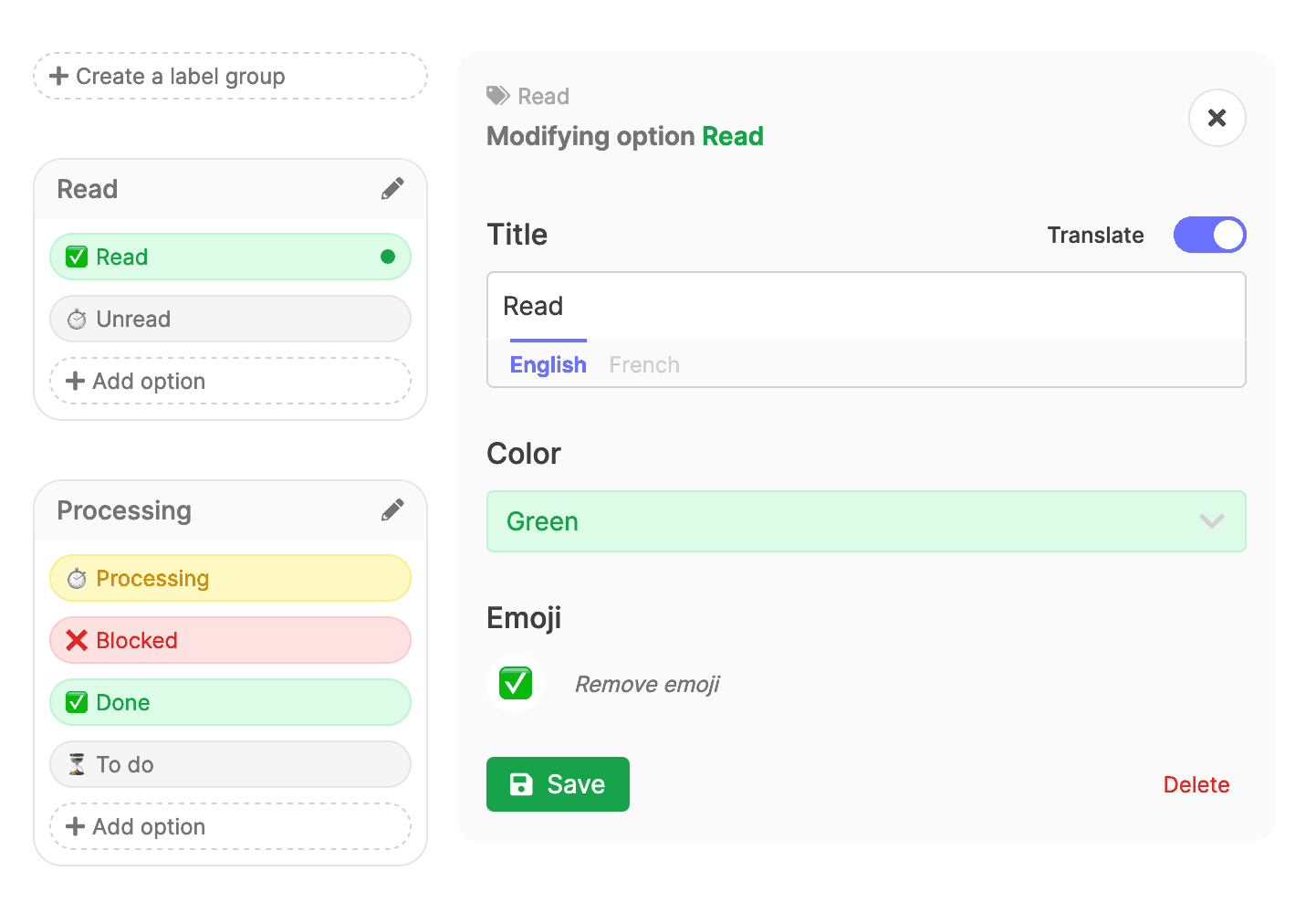 Dashboard for your labels
Optimize your project management with our follow-up labels! Easily view all the documents and/or messages associated with each label. Organize your projects efficiently by grouping items into specific categories. Keep an overview of your activities and simplify your day-to-day work on Convoflo. Improve your productivity at a glance with our efficient follow-up label management!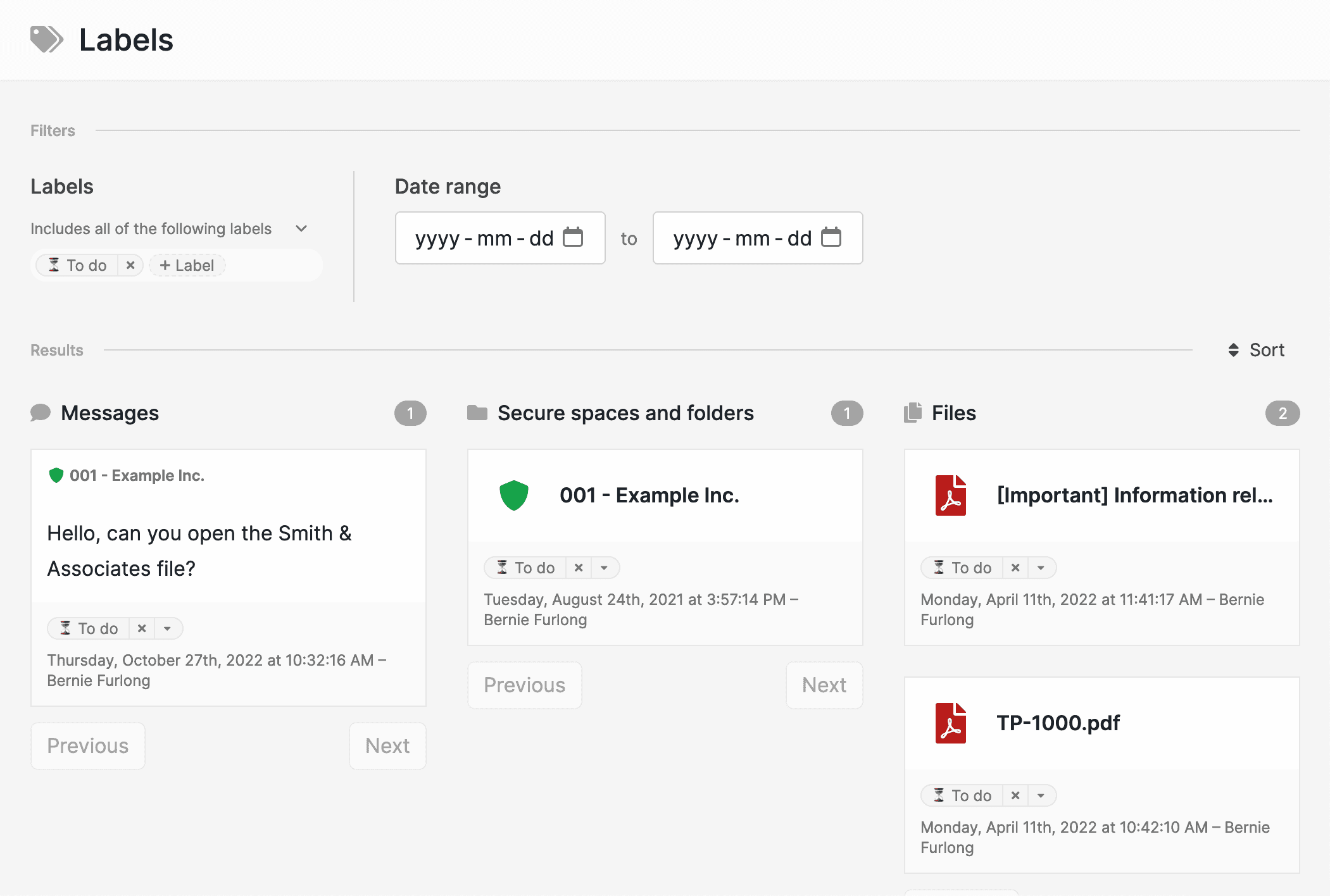 Share tagged content with your colleagues for smooth collaboration
Facilitate team collaboration with our labels! Easily share tagged content with your colleagues for smooth collaboration on Convoflo. With this feature, you can group documents and messages by specific categories and share them with the appropriate members of your team. Improve your work efficiency and customer service by simplifying communication and project management. Working together has never been smoother than with our collaboration labels!