Messaging and file exchange
Transfer large files in any format for greater efficiency
Optimize exchanges of large files, whatever their format, with Convoflo's secure platform. Our professional solution lets you quickly transfer documents, images, videos and much more, without worrying about email size limitations or compatibility issues. With Convoflo, you can easily and securely share large files with colleagues, customers and partners. Simplify your messaging and file exchange workflow, and gain in efficiency today!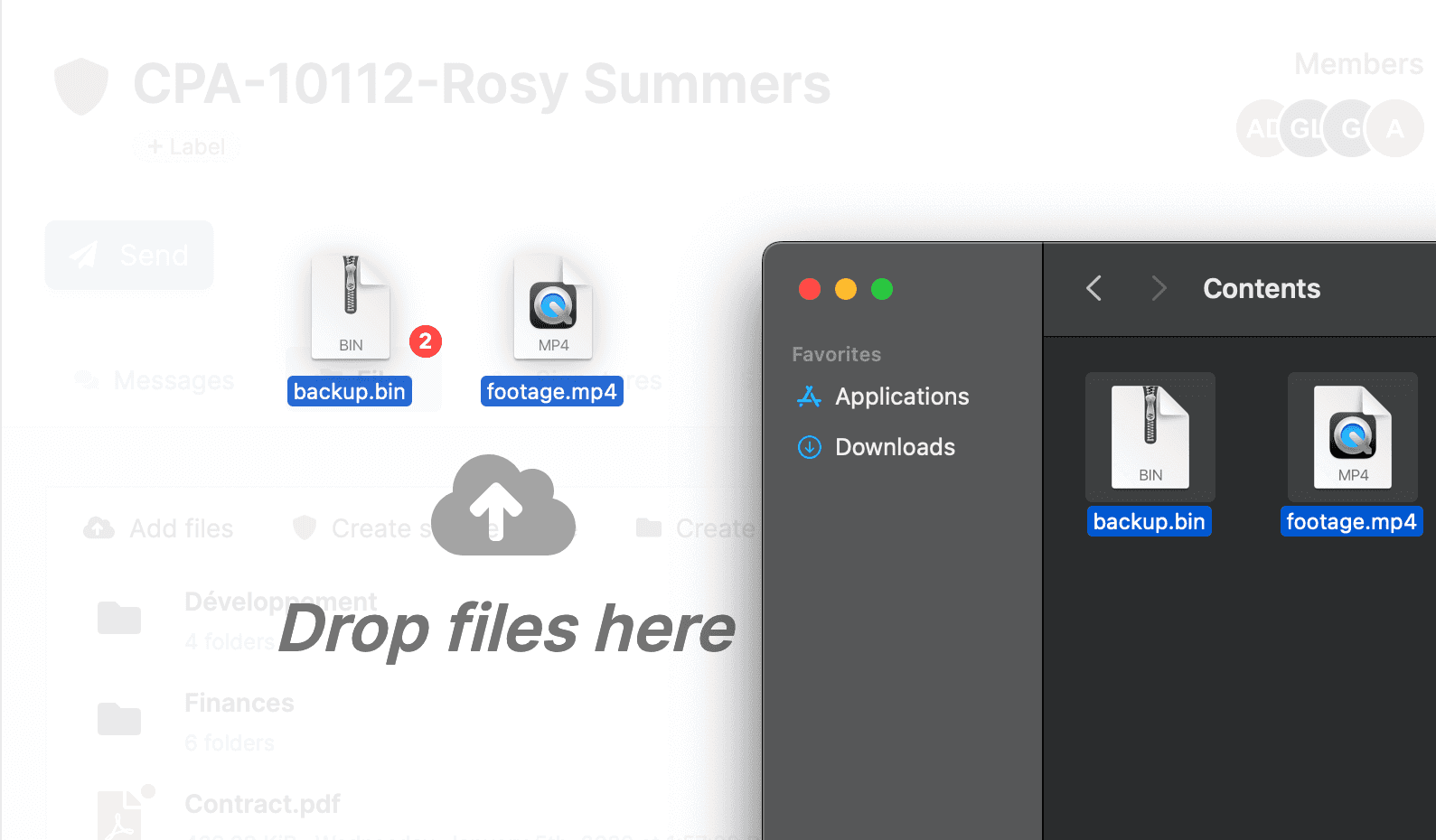 Sending documents with notes for easier use
Enhance your business communications with Convoflo's document and note sending feature. This user-friendly feature lets you easily attach important files to your messages and notes, optimizing the efficiency of your email and file exchange with colleagues, customers and partners. Say goodbye to cumbersome emails and take advantage of Convoflo's ease of use for fast, secure document exchange.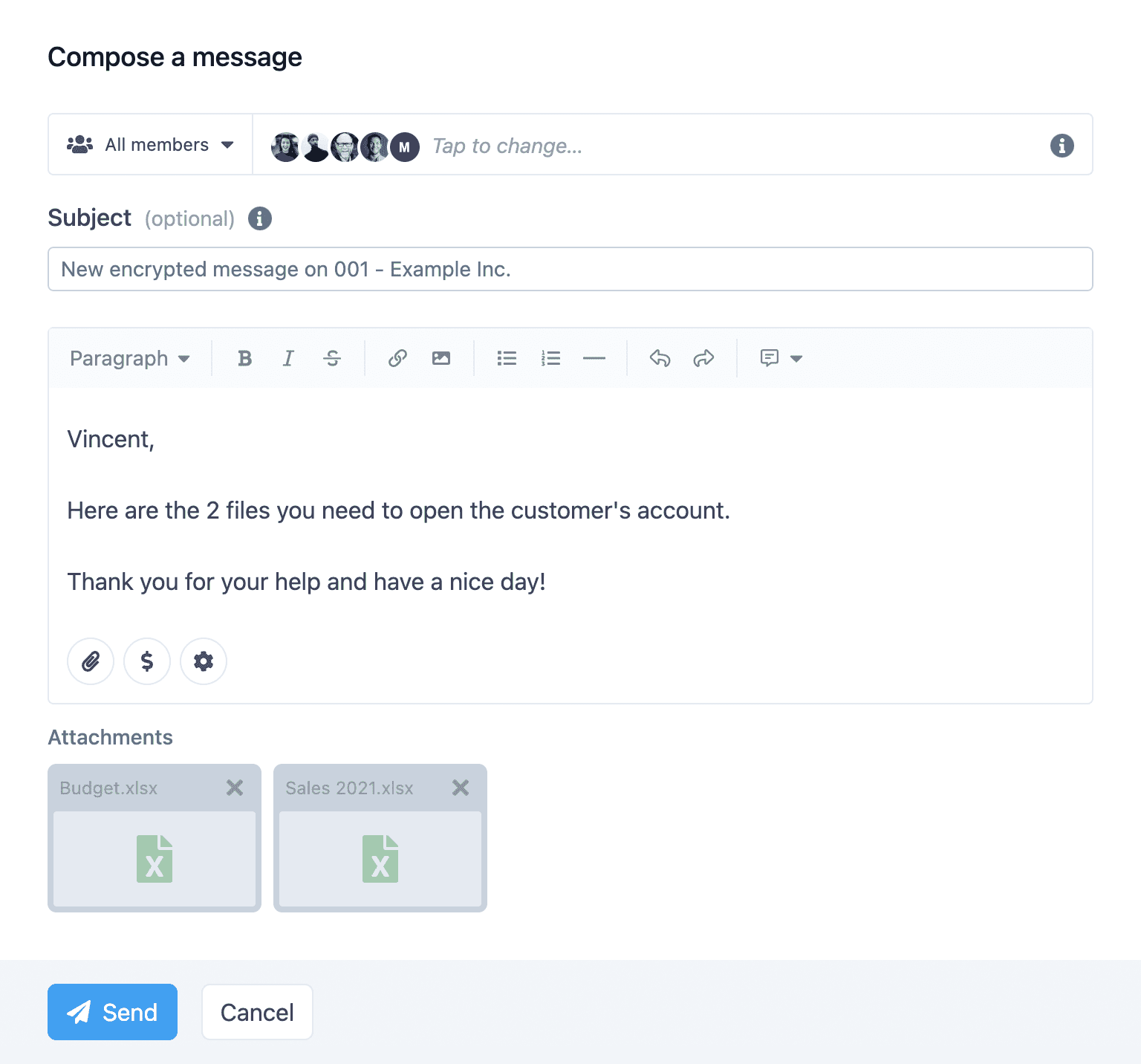 Fast zip file download to save time
Optimize your time with Convoflo's fast zip file download feature. With this practical option, you can group and download multiple files with a single click, simplifying the document management process. Don't waste time downloading each file individually. Opt for fast zip download on Convoflo and optimize your productivity in just a few seconds.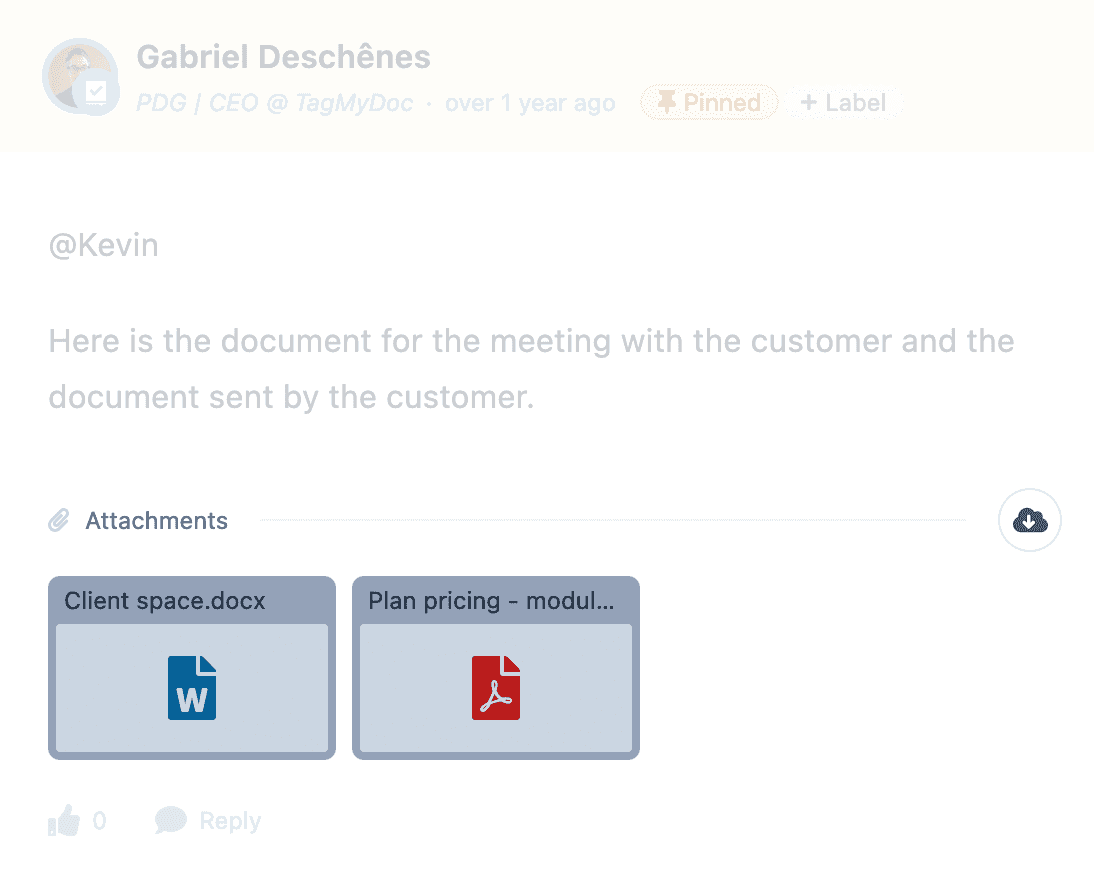 Read receipt for your messages and attachments
Rest assured that your messages and attachments have been received, thanks to Convoflo's read receipts. Get instant confirmation of the delivery of your important communications and track the status of your content to optimize your messaging and file exchange. Stay informed with Convoflo's read receipt!