Create reminders that send an email notification at the selected time and date
Never miss a deadline again with our personalized reminder feature! Easily set reminders that will automatically send email notifications at the time and date you select. Stay organized and on track with our customized reminders. Simplify your task management and stay on top of things with Convoflo.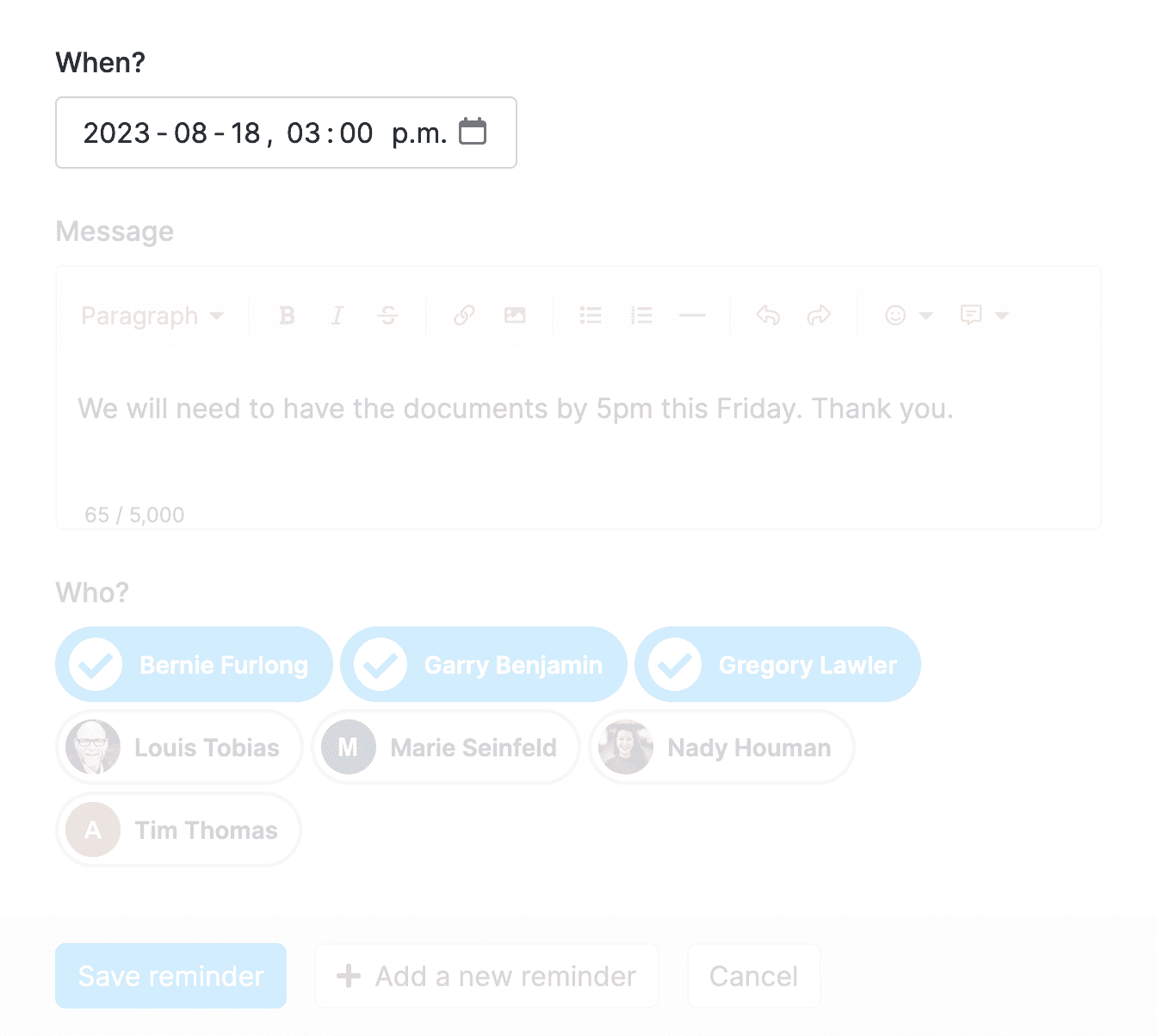 Target one or more people to receive the reminder email
With our targeted reminder feature, you can choose precisely who will receive the reminder email. Select one or more person to ensure that the right people are informed of important deadlines. Gain efficiency and clarity in your communications by using our targeted reminder option, available now on Convoflo.